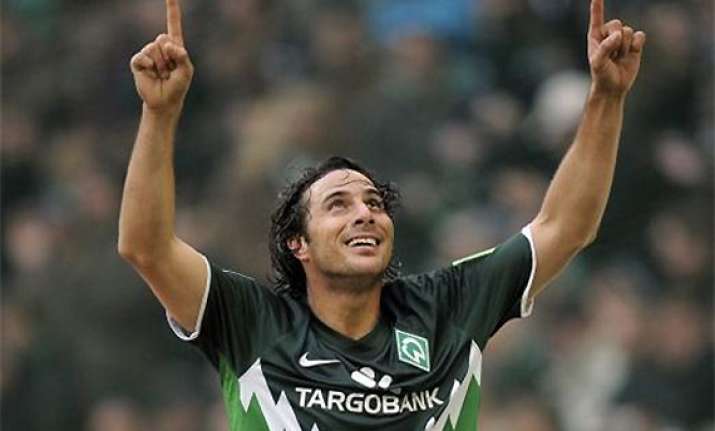 Bremen, Nov 23: Werder Bremen's top striker Claudio Pizarro will be out for up to four weeks with a knee injury.

Pizarro confirmed the injury to local media on Wednesday. The Peru striker hurt his right knee in Saturday's 5-0 loss at Borussia Moenchengladbach.

A scan this week confirmed he had a tear in his tendon. Pizarro says the timing of the injury "is really bad."

Pizarro has scored 11 goals this season. Werder is fifth in the standings.

Pizarro is the leading non-German scorer in Bundesliga history with 153 goals.