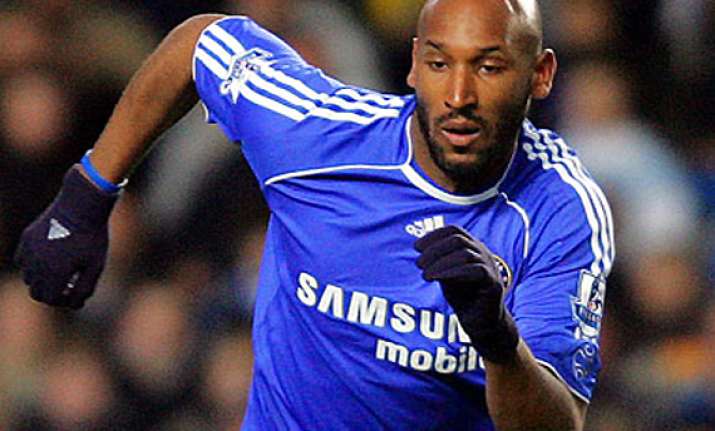 Shanghai, Dec 9: Shanghai Shenhua expects Chelsea striker Nicolas Anelka will make a decision by Monday over whether to join the Chinese Super League club.

Club media officer Ma Yue told The Associated Press on Friday that he could not confirm a report on the website of French sports daily L'Equipe that Anelka agreed to sign for 2 seasons with Shenhua. L'Equipe, without citing sources, said the club is offering the 32-year-old ¤10.6 million ($14.2 million) per season and that he would join the team in January.

A message on Anelka's official Twitter feed said that before linking up with "his new club, Nico is going to treat himself to a visit of Hollywood studios in LA."

The tweet did not identify his new club.

Ma of Shenhua, speaking in a phone interview, said "talks are progressing quite smoothly" with Anelka's camp.

"The contract touches on lots of areas," he said. "Some details still need to be finalized. Basically, by next Monday, we should have the final result."

Ma said Shenhua also will probably announce the arrival next week of Jean Tigana as coach.

The former France midfielder, who won the European Championship alongside Michel Platini in 1984, previously managed at Bordeaux, Lyon, Monaco, Fulham and Besiktas.

He visited Shanghai in November and inspected Shenhua's facilities, Ma said. Tigana last week contacted France's national union of managers to ask about assistants who could join him in China.

Chelsea has said Anelka can leave in January after four years at the London club. Shenhua previously said it hoped to secure his services for three years. Reports in Britain have said second-tier side West Ham also is interested in recruiting Anelka.

Anelka was former Chelsea manager Avram Grant's first signing, joining the London club from Bolton in January 2008. His previous clubs included Real Madrid, Paris Saint-Germain, Fenerbahce, Manchester City, Liverpool and Arsenal.

New Chelsea manager Andre Villas-Boas has mainly looked to Didier Drogba, Daniel Sturridge and Fernando Torres for goals this season and has distanced Anelka and defender Alex, also expected to leave next month, from the first team.