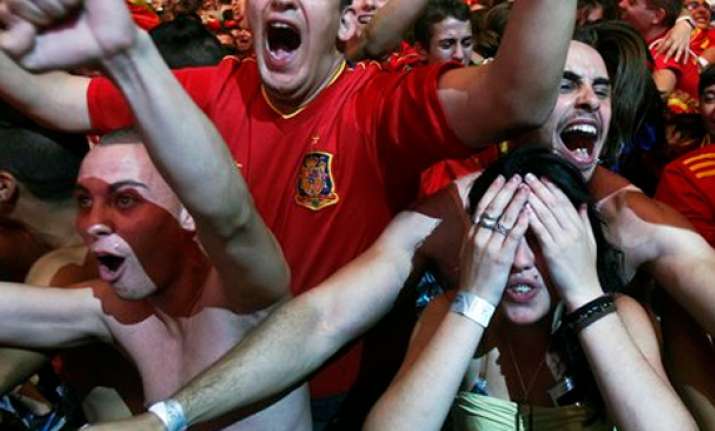 Ukraine, Jun28: Spain is just one victory away from making history and cementing its place as perhaps the greatest national side ever.
Spain labored to a penalty shootout win over Portugal to reach Sunday's final, where only Germany or Italy can keep it from winning an unprecedented third straight major tournament.
The record run is on course even if Spain's attack hasn't exactly lived up to high expectations, with the team's ability to grind out results becoming its trademark in Poland and Ukraine.
Spain has become the only side apart from West Germany to reach three straight finals. The team can go one better with victory in Kiev.