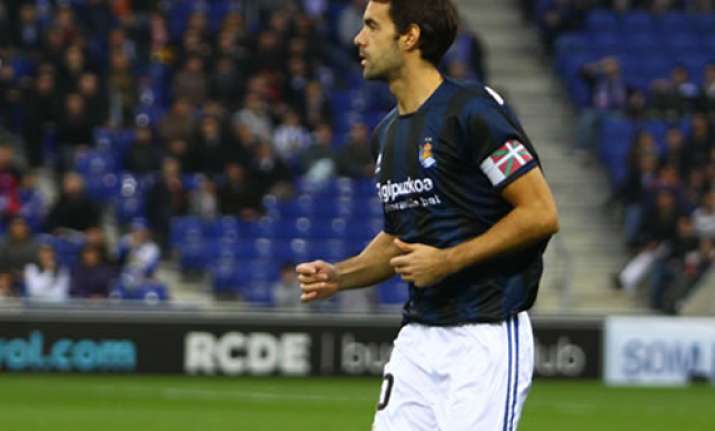 San Sebastian, Spain, Dec 27: Real Sociedad midfielder Xabi Prieto has agreed to a four-year contract extension that will keep him at the Basque club until the end of the 2017 season.

The 28-year-old homegrown captain is in his eighth season with Sociedad.

Prieto said on Sunday after signing the extension that the chance to retire from the club "is very exciting for me since I have supported the team since I was a young child."

Sociedad is two points above the drop in 15th place approaching the midway point of the Spanish league season.