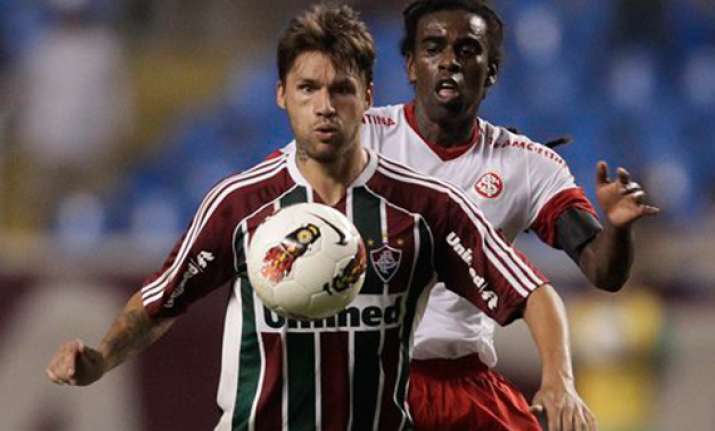 Sao Paulo, May 19 :  Brazil has called up Manchester United right back Rafael to replace the injured Daniel Alves in the squad for upcoming  friendlies.
Rafael was called up on Friday because Alves broke his collarbone while practicing with Barcelona earlier this week.
Brazil will play Denmark on May 26, the United States on May 30, Mexico on June 3 and Argentina on June 9.
The matches are part of Brazil's preparations for the Olympics, the only significant competition the five-time world champions are yet to win.
By picking the 21-year-old Rafael, Menezes leaves only five players older than 23 in the squad for the upcoming friendlies: David Luiz, Thiago Silva, Marcelo, Hulk and Jefferson.
The Olympic tournament is played with under-23 teams but each nation can use three over-age players.