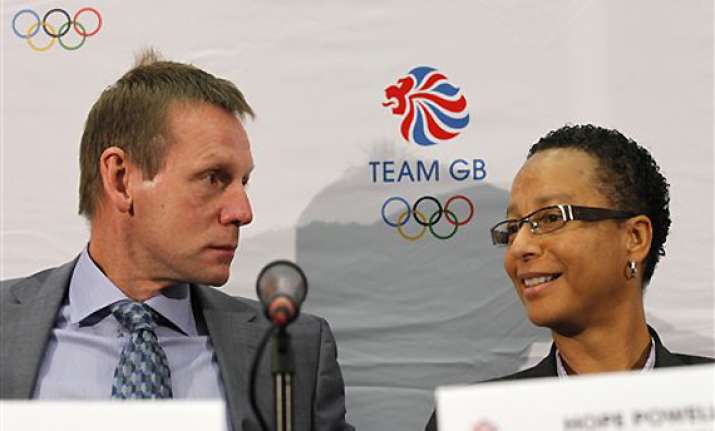 Wembley, Oct 20: Stuart Pearce said he hopes to select a squad from all four home nations when he coaches Britain's first Olympic football team in 52 years, while Scotland reiterated that its players should not take part in next year's London Games.

Britain has not fielded an Olympic football team since 1960 because Scotland, Wales and Northern Ireland fear losing their independence within FIFA. The world body has assured the federations their status won't be affected by participating in the 16-nation Olympic tournament.

"I am certainly not going into this job only looking to select English players," Pearce said at Wembley Stadium, where the Olympic final will be played on Aug. 11. "This should if possible be made up of players from all the home nations ... If I was a player I would be certainly be doing everything I could to be put up for selection."

The Scottish Football Association issued a statement reiterating its opposition to taking part in a combined British team and warning players who take part of a potential backlash by fans.

"We have been consistently clear in our position and, in particular, the threat it poses to our independent membership of FIFA and also our representation on the International Football Association Board (rule-making body)," the SFA said. "It is imperative we preserve our voice at the top table of world football and the supporters are in agreement with our stance.

"We have consulted with the men's and women's international squads in order that they understand our position, the reasons for that position and are aware of the feelings of the supporters."

Scotland defender Danny Wilson of Liverpool and Wales duo Gareth Bale of Tottenham and Aaron Ramsey of Arsenal could be in contention for selection to the Olympic team.

"It's (52) years since Great Britain had a team in the Olympics and I think it will be a really fantastic opportunity to bring together players from the home countries," FA chairman David Bernstein said. "It will be interesting how the squad develops."

Pearce, who also coaches England's under-21 team and is a member of Fabio Capello's staff for the senior national side, can include three players over the age of 23 in an 18-man squad.

David Beckham, the 36-year-old former England captain David Beckham, wants to be considered for selection.

"Form and fitness will dictate who I decide to pick," Pearce said when asked about Beckham.

The FA is creating a "long list" of potential players, who will then have to confirm their availability after talking with their clubs and national associations.

Pearce could select members of England's 2012 European Championship squad, including Manchester United striker Wayne Rooney, who is banned from the three group stage games at the June 8-July 1 tournament after receiving a red card in the team's final qualifying game.

But clubs preparing for the new season and embarking on lucrative preseason tours overseas could try to prevent their stars from appearing at the Olympics.

Barcelona star Lionel Messi helped Argentina win gold at the 2008 Beijing Olympics even though the Court of Arbitration for Sport ruled that his club was entitled to deny him permission.

Pearce, who was known as "Psycho" during his playing days when he made 78 appearances for England, has coached the under-21 side since 2007 after managing Manchester City.

"I was fortunate to be part of Euro '96, so I know how special it can be to play for your country on home soil at a major tournament," he said. "I'm sure this group of players will relish being part of not only a huge tournament in this country, but a unique one competing together and representing the U.K."

Britain will field a women's team for the first time at an Olympics. It will be coached by Hope Powell, who has lead the England team since 1998.

Both teams are set to play friendlies in July to warm up for the tournament which starts on July 25 -- two days before the opening ceremony at the Olympic Stadium.