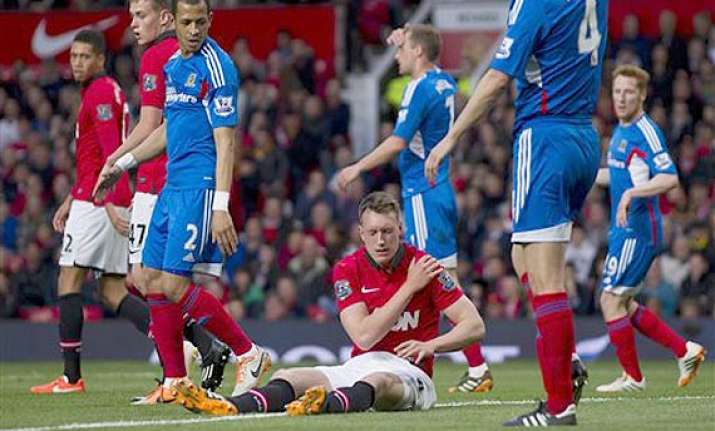 MANCHESTER, England: Manchester United defender Phil Jones should be available for England for the upcoming World Cup despite a left shoulder injury.
Interim United manager Ryan Giggs says Jones will miss the team's final Premier League game of the season, against Southampton on Sunday, "but should be OK for the World Cup."  
Jones was taken to the hospital after hurting his shoulder in the first half of United's 3-1 win over Hull at Old Trafford on Tuesday.  
Giggs says Jones did not dislocate his left shoulder, as had been the concern, and that "Phil's injury is not as bad as I thought it was on the night."  
Jones is expected to be included in England's World Cup squad, which will be announced Monday.