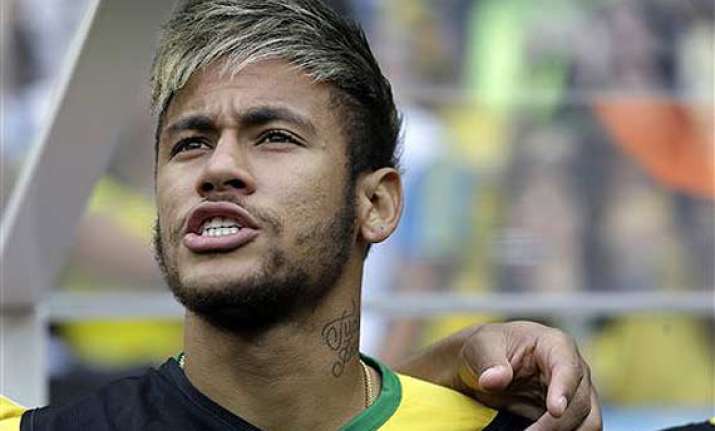 New Delhi: The Brazillian who is recovering from  his fractured vertebra that he got when he faced an ugly tackle from Colombian footballer Juan Zuniga.Barcelona said. "His recovery from the injury is progressing very well and from Aug. 5 the player will continue the final phase of his treatment in Barcelona."
Neymar has had to entertain himself in a lengthy spell of recuperation after his injury at the World Cup.
So what better way to raise the stakes than with a huge stack of poker chips?
The Brazil and Barcelona star posted a selfie to his Instagram account behind a load of chips, with the message: 'all in?' He even had a little good-luck charm with him - a mini figurine of himself.
Neymar's clearly a fan of poker as it's the second snap he's posted, the first being a group shot. Neymar was ruled out of his country's dismal final two matches at their home tournament after injuring his back in the quarter-final against Colombia.
His side went on to be humiliated 7-1 against eventual champions Germany before limping to a 3-0 defeat in the third-place play-off against Holland.