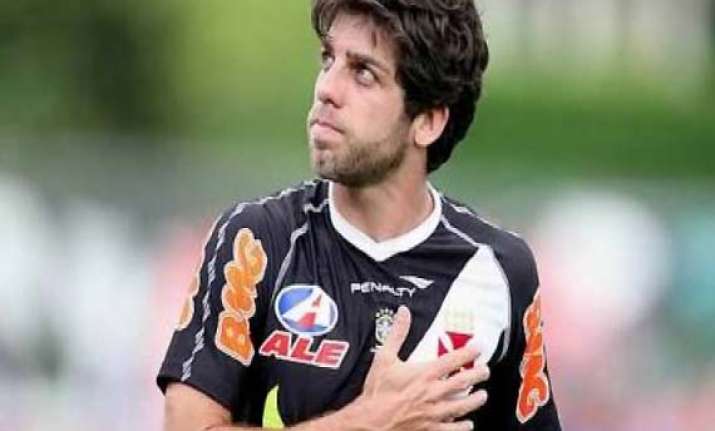 Rio de Janeiro, Dec 18: Former Vasco da Gama and Brazil midfielder Juninho Pernambucano has joined MLS side New York Red Bulls for the 2013 season.
After signing a one year contract, Juninho reiterated his desire to end his career in Rio with Vasco, probably in 2014, reports Xinhua.
Red Bulls sporting director Andy Roxburgh did not hide his delight at the club's latest acquisition.
"Juninho is a world class player whom I and our global director Gerard Houllier have known and admired for many years. As well as being a dead-ball specialist, Juninho is a fantastic professional both on and off the field," he said.
Juninho previously crossed paths with Houllier at French club Lyons where the Brazilian playmaker spent seven years of his distinguished career. Whilst in France, the 38-year-old won seven successive league titles and garnered a reputation as the best free-kick taker on the planet.