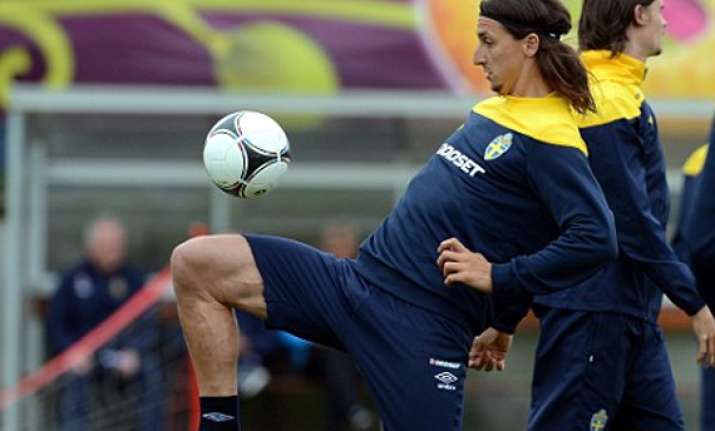 Ukraine, Jun 13:  Zlatan Ibrahimovic should be fit to play against England despite missing some of Sweden's open training Wednesday because of a sore thigh.
Ibrahimovic had his left thigh bandaged as he took part in light warmup exercises in front of about 2,000 fans, and then spent the rest of the one-hour session watching his teammates do finishing drills.
Sweden spokesman Hans Hultman says Ibrahimovic took a blow to his thigh during the 2-1 loss to Ukraine on Monday at the European Championship, but that "there is absolutely no risk" that he'll miss the England game on Friday.