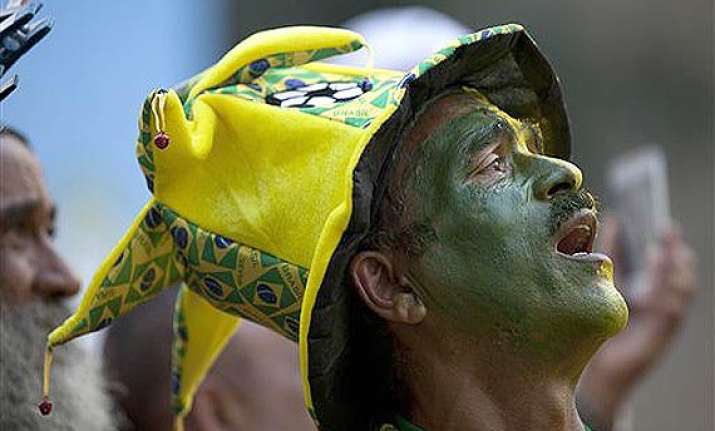 TERESOPOLIS, Brazil :  The football world cup in Brazil is really witnessing something new that the people watching it on a television or on the ground have never witnessed before . This time  we take a look on the fans from different countries who are present on the stadium and are a showing a real enthusiasm while the national anthem of the nation is being played upon.  Go ahead, FIFA, stop the music if you want. Fans will keep singing anyway.
FIFA limits anthems to 90 seconds so they can get the World Cup games going quickly. But many national songs last much longer, and the fans -- particularly South Americans proud to have the cup in their territory -- are loudly taking over with a cappella renditions of the anthems that are bringing tears to the eyes of players.   
Unintentionally, FIFA has created some of the most emotional and patriotic moments of the World Cup. "When we hear the anthem being sung like that, we get extra motivated, there's no doubt about that," Brazil captain Thiago Silva said. "It shows that the fans are with us. It has become part of the national team and that has had a great influence on how we play."