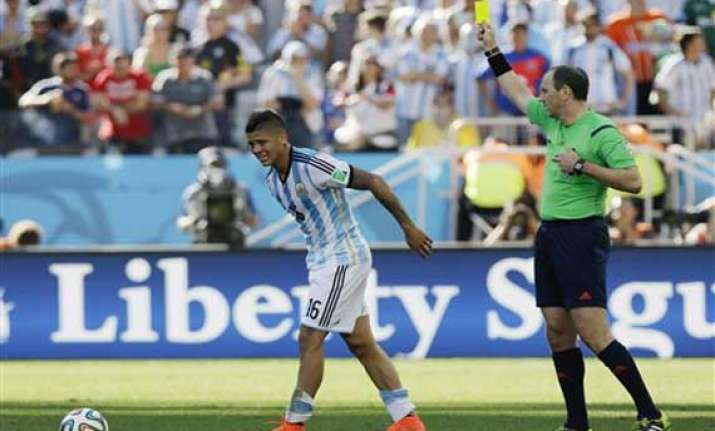 Sao Paulo: Argentina defender Marcos Rojo will not be able to play Saturday's World Cup quarter-final after he was shown a second yellow card in the round of 16 match against Switzerland Tuesday.
The 24-year-old was booked in the 90th minute for bringing down Switzerland's Ricardo Rodriguez to halt a counter-attack, incurring the suspension as he already had a yellow card in Argentina's Group G match against Bosnia, reports Xinhua.
Under FIFA rules, any two yellow cards between the groups and the quarter-finals lead to an immediate one match suspension.
Argentina overcame Switzerland 1-0 after extra time to set up a quarter-final clash with Belgium who edged United States 2-1 after 120 minutes.