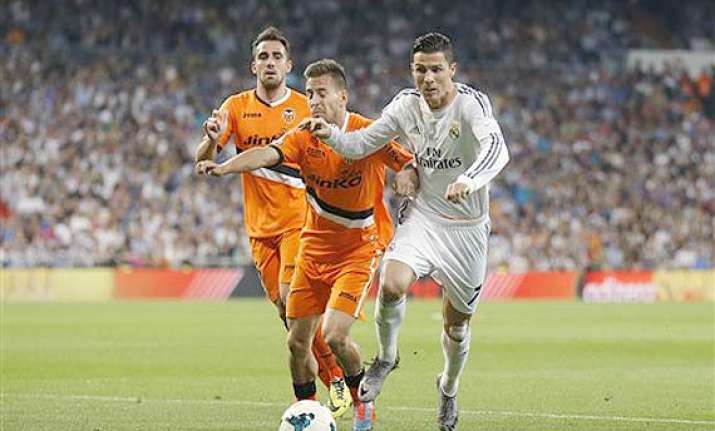 BARCELONA, Spain: Gareth Bale helped Real Madrid close its Spanish league season with a victory that was tempered by concerns over the health of Cristiano Ronaldo before the Champions League final.
Ronaldo was expected to play in the 3-1 win over Espanyol but came off during pre-match warmups. The Portugal forward continues to be bothered by a leg muscle problem.   
Bale scored in the 64th minute before teammate Alvaro Morata's late pair around a goal by Espanyol's Luis "Pizzi" Afonso. The game also saw Madrid striker Karim Benzema limp off clutching his left hamstring.   
Madrid plays city rival Atletico Madrid for the European title on May 24.