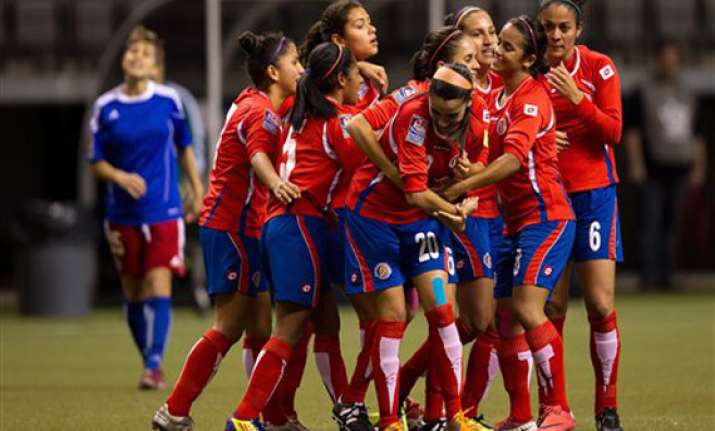 Vancouver, British Columbia , Jan 22  : Wendy Acosta scored twice in the second half Saturday as Costa Rica defeated Haiti 2-0 in Olympic qualifying.

Acosta broke the deadlock in the 49th minute with one of the best shots of the tournament, a 20-yard left-footed strike just inside the far post. She followed with a header in the 57th for her third goal of the competition.

Costa Rica has won both its matches in the eight-team CONCACAF tournament, which offers two berths to the Summer Games in London. Costa Rica wraps up group play against Canada on Monday.

Haiti has lost both matches but did receive some good news earlier in the day when goalkeeper Edine Limage was released from hospital, two days after being injured in a loss to Canada.
Limage was at the stadium to watch Saturday's game.