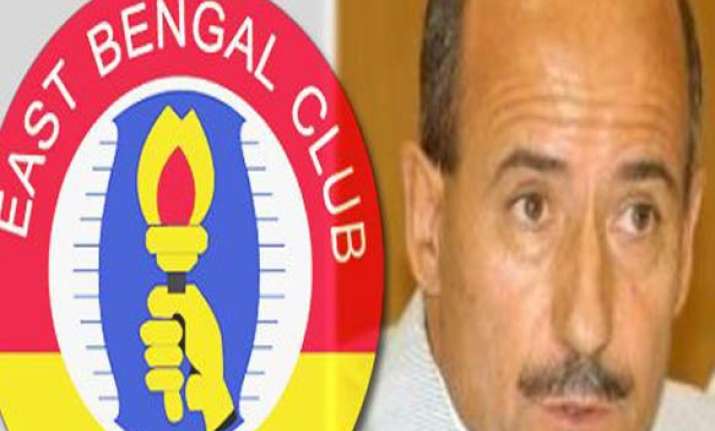 Panaji, Jun 10:  Portuguese coach Manuel Goncalves Gomes will be entrusted with the responsibility of steering Churchill Brothers to the top of the Indian Football for the coming season.
The former Maldives national coach is understood to have agreed a one year deal with the club although the formalities will be completed next week, said patron of Churchill Brothers club, Churchill Alemao.
Gomes was set to be the head coach of East Bengal last summer before the deal fell out only to see Trevor Morgan come into the picture and successfully lead the Red and Gold's to win two trophies.
Gomes, known as 'Neca', is best remembered for his stint as part of the coaching staff of Portugal in the 2002 World Cup where Seleccao couldn't progress into the knockout rounds. 
The Portuguese was also the assistant coach at Benfica for two seasons and is said to have guided Estoril-Praia Sad, a Portuguese second division club, to beat his former club's B side 4-3 in the final of the south finals of the Liga Intercalar, a reserve league where the junior players are handed an opportunity to excel.
The 59-year-old has close to 30 years of experience in coaching and is a certified UEFA Pro-license coach and has worked in Asia with Maldives where he steered the Islanders to some remarkable results in the 2006 FIFA World Cup qualifiers.  Maldives beating Mongolia 12-0 is one of their biggest victories till date and then they held World Cuppers South Korea to memorable draw at home.
The coach was formerly associated wih Angola, whom it took to the 1998 African Nations Cup finals in Burkina Faso.
Gomes, formerly assistant coach to the Portuguese national team, will be the seventh coach at Churchill Brothers since the departure of coach Drago Mamic who got the boot after Churchill finished fourth in the I-League, their poorest result since 2006. PTI