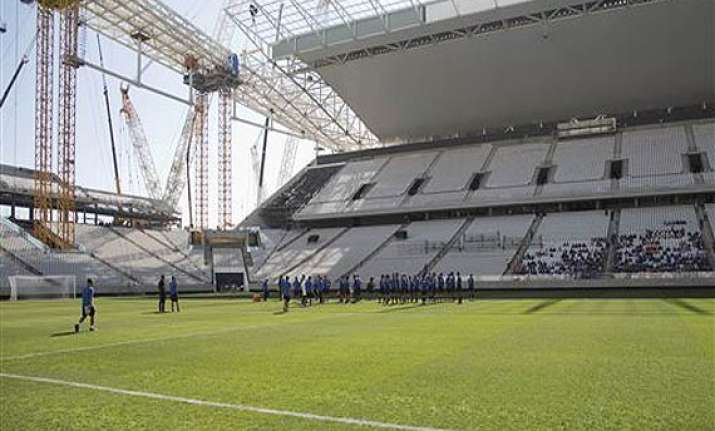 Sao Paulo:  Brazil's labour ministry has denied ignoring problems at Sao Paulo's Itaquerao stadium to ensure the venue is ready in time for this year's FIFA World Cup.
The labour ministry said in a statement Thursday that it had made regular checks of the stadium to ensure health and safety guidelines were met, reported Xinhua.
Construction work on the stadium was suspended Monday following the death of a third worker in four months.
"Nine inspections of the stadium have been carried out, which have led to infraction notices and closure," the ministry said in a statement.
Sao Paulo's regional labour chief Luiz Medeiros earlier told Folha deS.Paulo that "he was looking away" at the Itaquerao's problems.
"If it weren't a World Cup stadium, it would have already been closed," he said.
Medeiros, who is understood to have raised the ire of the federal government for his comments, later said his opinion was personal.
The Itaquerao will host six World Cup matches, including the opener between Brazil and Croatia June 12.