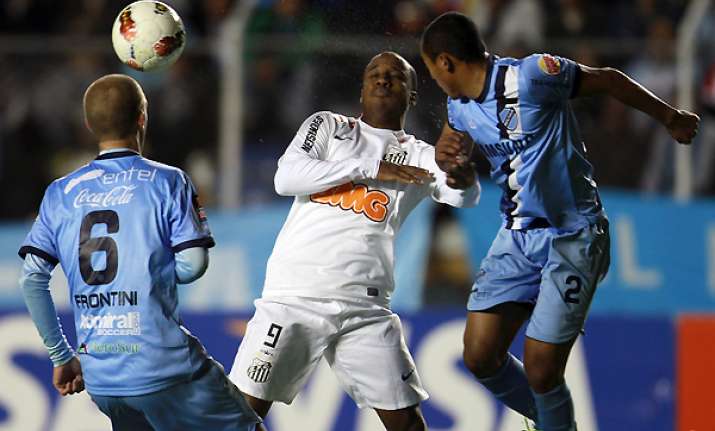 Sao Paulo, Apr 26: Defending champion Santos lost 2-1 to Bolivar in the high altitude of La Paz on Wednesday in the first leg of their round-of-16 match in the Copa Libertadores.
Bolivar striker Jhasmany Campos scored from free kicks in each half.
Campos opened the scoring just two minutes into the match with a powerful shot from long range. The ball struck the post and bounced off the back of Santos goalkeeper Rafael before going in.
Campos struck again in the 75th minute, firing a shot over the wall and into the top left corner of the net.
Maranaho had scored for Santos in the first half.
Santos striker Neymar was hit in the face by an unidentified object while taking a corner in the second half but was not seriously injured.