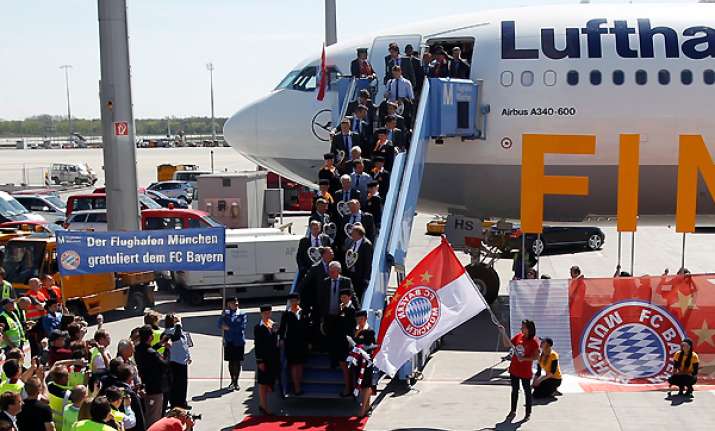 Munich, Apr 27: Bayern Munich fans have inundated the club with more than one million requests for tickets to the Champions League final against Chelsea.
Bayern, however, will get only 17,500 tickets from UEFA for the May 19 final which will be held at its 66,000 capacity Allianz Arena.
Bayern said Thursday approximately one in 12 requests will be honored. The German powerhouse has about 180,000 club members and more than 3,000 registered fan clubs.
Bayern will become the first team to play for the Champions League trophy in its own stadium after beating Real Madrid on penalties in Wednesday's dramatic semifinal.
As the team returned to Munich shortly after noon Thursday, airport employees laid out a red carpet and held up giant letters spelling out "Finale" (final in German).
The players were given lebkuchen hearts — a kind of gingerbread — with the inscription "final at home."
A German news television channel broadcast the team's return live from the airport.