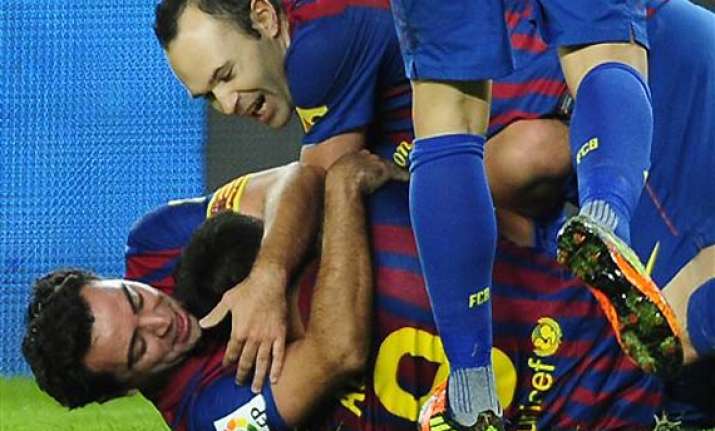 Barcelona, Nov 30: Alexis Sanchez scored twice as Barcelona bounced back from its first loss of the season with a 4-0 victory over Rayo Vallecano in the Spanish league on Tuesday.

A stubborn Rayo held Barcelona at the Camp Nou until the 29th minute, when Sanchez scored his opener. He added a second in the 41st minute and David Villa made it 3-0 just two minutes later.

Five minutes after the restart, a solo effort by Lionel Messi brought the Argentina forward his 16th league goal of the season -- matching Cristiano Ronaldo's league-leading tally.

Barcelona, which fell to its first loss of the season last Saturday at Getafe, moved within three points of league leader Madrid, which has one game in hand.