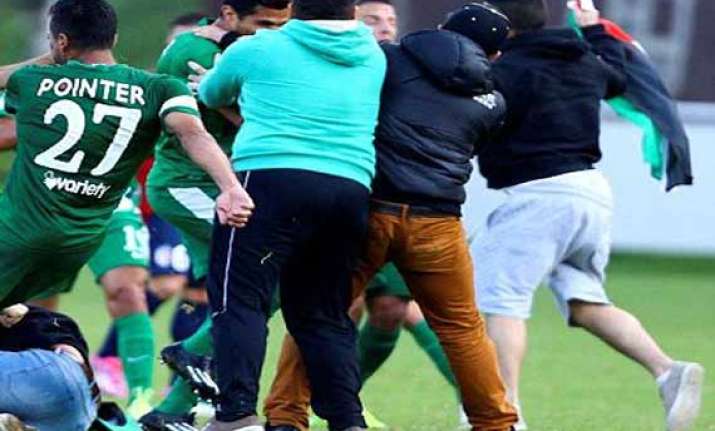 Viena: Federal and local law enforcement agencies in Austria are investigating an incident in which pro-Palestinian protesters stormed the pitch during a football match between an Israeli club and a French team.
Players and protesters clashed on the field in Bischofshofen, near Salzburg, in a pre-season friendly late Wednesday between Maccabi Haifa and French side Lille. No injuries were reported.   
Police spokesman Ortwin Lamprecht said Thursday that investigations are focused on whether the disturbance constituted a criminal act.   
Austrian Chancellor Werner Faymann says such incidents are "not to be tolerated."   
The match was interrupted near the end of regulation when protesters waving Palestinian flags and signs with anti-Israeli slogans stormed the pitch. The referee subsequently abandoned the match, with Lille leading 2-0.