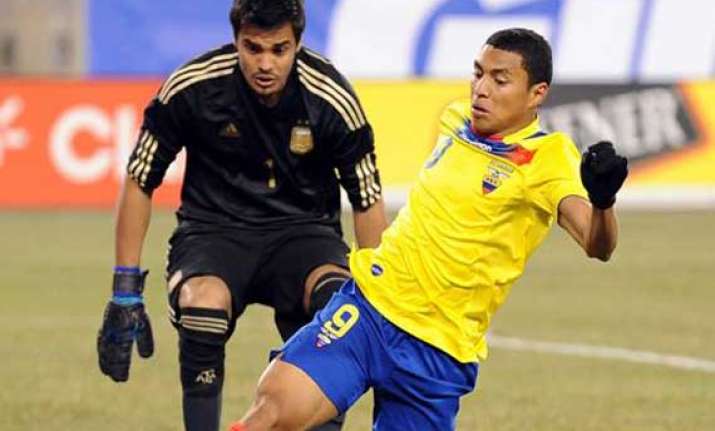 Sydney: Football Federation Australia says its national team will play fellow World Cup qualifier Ecuador in an international friendly in London next month.
The March 5 match will be played at The Den, the home ground of English Championship side Millwall, and will be the first-ever international between the teams.   
Australia coach Ange Postecoglou said the match would give his team a chance to play a top South American side before its opening World Cup game against Chile on June 13.   
Equador, which includes Manchester United midfielder Antonio Valencia, has a world ranking of 23, while Australia is 56th.