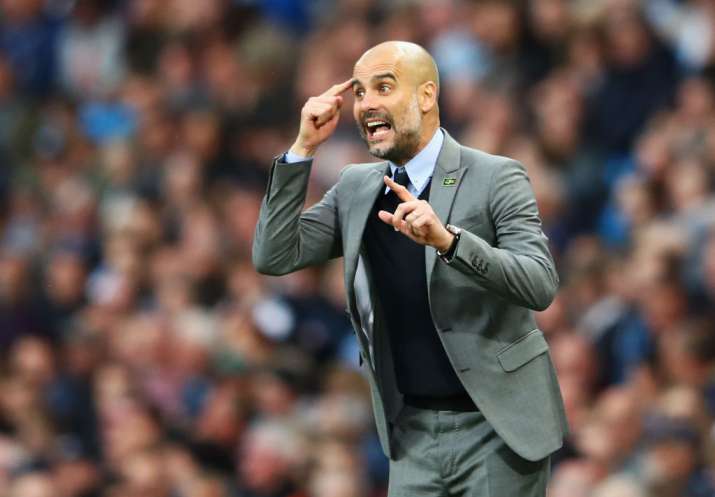 Manchester City chief coach Pep Guardiola said he wants the club to qualify for the Champions League quarter-final before winning the English Premier League (EPL) title. The former Bayern Munich boss has renovated the entire City squad to be where they are today, and that is on top of the table, undefeated. The Citizen boss has rejuvenated the enigma in the team that has been missing since Pelligrini's days and won't be satisfied till his team beats the top 6 in the league and reaches the Champions League quarter-finals. 
Manchester City are currently on top of the EPL table with 28 points from 10 matches. 
However, Guardiola feels it is not possible for the club to win the EPL title by January and wants to concentrate on the next fixtures of his club.
"We want to try to win against Arsenal in our Premier League game next Sunday at home and we want to try to qualify for the Champions League quarter-finals on Wednesday (against Napoli). That is our next target," the 46-year-old said as media reports suggest.
The Spaniard also said there are many things which he wants to rectify in the side despite having a perfect start to the season. 
"Of course there is a lot more to come. We have won 5-1, 6-0 and 7-2 and this was 3-2, so there is a lot more to come. In football there are many things to get right," Guardiola said.
Manchester City next face Napoli in the Champions League group matches on November 2 and will take on Arsenal on November 5.
(With IANS Inputs)