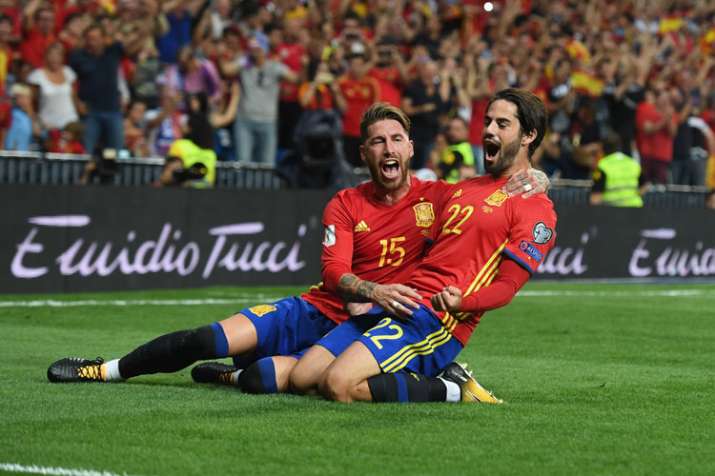 Spain's reputation as the great underachiever in world football was a characteristic they desperately wanted to ditch.
Adopting quick-passing tiki-taka tactics, Spain won the 2008 European Championship. 
That went a long way to ridding the team of its unwanted tag, but the country really came through two years later at the World Cup in South Africa.
True to historic form, however, Spain lost their first group match against Switzerland. 
That raised the prospect that a team blessed with some of the world's best players, including goalkeeper Iker Casillas and midfielders Xavi Hernandez and Andres Iniesta, would not even make it to the knockout stages of a tournament it had entered as a favorite.
Spain then ground out victories over Honduras and Chile to end up winning the group, but the team was hardly sparkling.
In South Africa, Spain failed to deliver the kind of attacking play that had marked its ascent to the top of the world rankings. Grinding out 1-0 victories over Portugal, Paraguay and Germany, Spain was finally in the World Cup final. 
They would face the Netherlands, which also had a point to prove after losing its previous two finals back in the 1970s.
After a match that was riven with cautions, Spain became the eighth country to win the World Cup - and they did it with another 1-0 victory. The disappointing final appeared to be headed for a penalty shootout until a goal from Iniesta four minutes from the end of extra time.
In victory, Spain became the first European team to triumph outside its continent. It would go on to defend the European Championship two years later in Poland and Ukraine with a far more attacking approach and turned up in Brazil for the 2014 World Cup expected by many to triumph again. But that proved to be one tournament too many for one of the great teams in history, which incredibly lost 5-1 to the Netherlands in its opening group match.
They couldn't win another title that year, but they were underachievers no more.