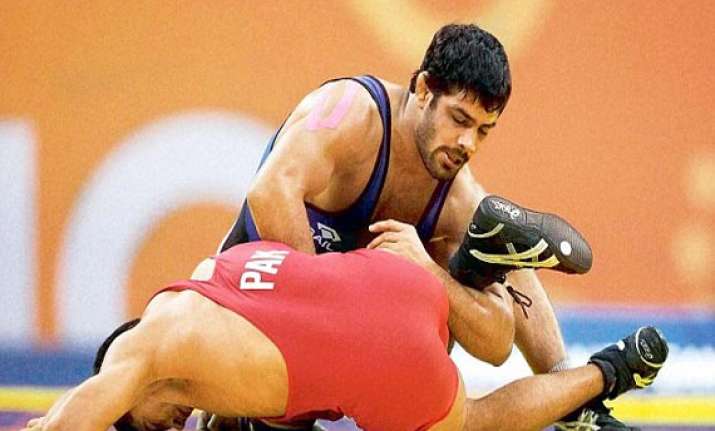 St. Petersburg, Russia, May 29: The International Olympic Committee today shortlisted  wrestling, squash and a joint baseball-softball bid , out of which one sport will be selected for the 2020 Olympics in September.
The IOC made the annoucement about the three chosen from a list of eight at its summit  here.
Only one sport will ultimately be chosen in September at meetings in Argentina for inclusion in  the 2020 Olympics.
"It was never going to be an easy decision but I feel my colleagues on the [IOC Executive] Board made a good decision in selecting baseball/softball, squash and wrestling to be put forward in Buenos Aires," IOC president Jacques Rogge said in a statement.
Sports that lost out after their representatives made 30-minute pitches Wednesday included wakeboarding, wushu, karate, roller sports, and sports climbing.
Wrestling has been given another reprieve after it was surprisingly dropped from the programme subsequent to the 2016 Olympics over less globally popular sports such as modern pentathlon.
The international wrestling association FILA responded with changes to its scoring system as well as its internal organization.
Outgoing IOC president Jacques Rogge expressed satisfaction with FILA's response, but said it offered no guarantees the sport that has been part of the modern Games for over a century would be chosen.
Canadian Carol Huynh, who won wrestling gold at the 2008 Beijing Games and bronze in the 2012 Olympics in London, was part of the wrestling presentation on Wednesday.
The 2020 host city will be Istanbul, Madrid or Tokyo, a decision that will be made in September in Argentina.
As well, a successor among at least six candidates will be named to replace the Belgian Rogge, who is retiring from the post.
Wrestling and seven others sports were making their case to be included in the 2020 Olympics on Wednesday.
Three months after being dropped from the 2020 program, wrestling had a chance to take a big step toward keeping its Olympic status.
Wrestling body FILA and seven other federations competing for a single opening on the program made closed-door presentations to the IOC executive board.
The IOC decision is being watched closely by the three cities bidding to host the 2020 Games — Istanbul, Madrid and Tokyo. Bid leaders from the three candidates are in
St. Petersburg to make presentations on Thursday at the SportAccord Convention. Wrestling is particularly popular in Turkey and Japan.