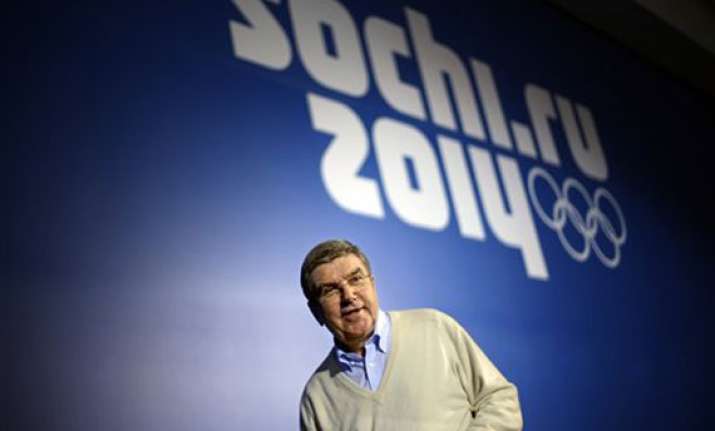 Sochi, Russia: U.N. Secretary-General Ban Ki-moon is coming to the Sochi Olympics.
IOC President Thomas Bach says Ban will deliver a keynote speech at the International Olympic Committee's general assembly, which runs from Wednesday to Friday.
He will be the first U.N. secretary-general to address an IOC annual session.
Bach spoke at the U.N. General Assembly in November. The IOC has observer status at the U.N.
The General Assembly adopted a symbolic resolution calling for observance of an "Olympic Truce," as it has for each Olympics since 1994. Countries have continued fighting wars whether the Olympics are on or not.
Ban's visit to Sochi comes after several world leaders decided to skip the games, including Barack Obama, German President Joachim Gauck and French President Francois Hollande.
Russia has come under criticism for its human rights record and law against gay "propaganda."