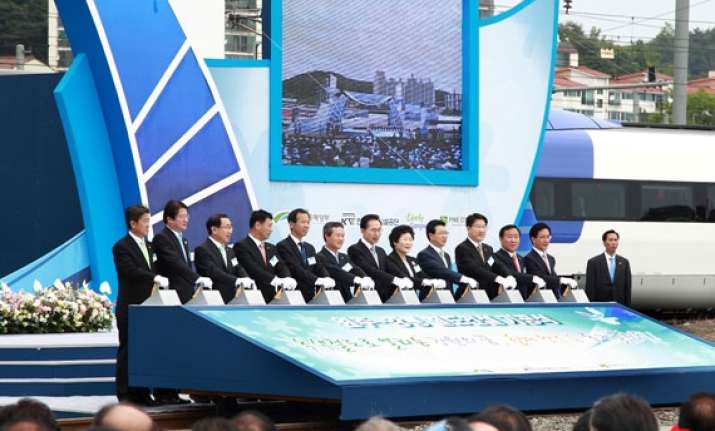 South Korea, June 2: South Korea has begun building a promised high-speed railway to shorten travel time between its main airport and the venue of the 2018 Winter Olympics.
The promise last year helped the eastern resort of Pyeongchang win the right to host the Olympics. South Korea expects the railway to help reduce travel time between Incheon International Airport in the west and Pyeongchang to one hour.
The organizing committee for the games said in a statement that construction will end in 2017 and cost $3.35 billion. The new railway links Wonju in the west of Gangwon Province and Gangneung in the east and includes a stop in Pyeongchang.
The committee said President Lee Myung-bak attended a groundbreaking ceremony on Friday in Gangneung.