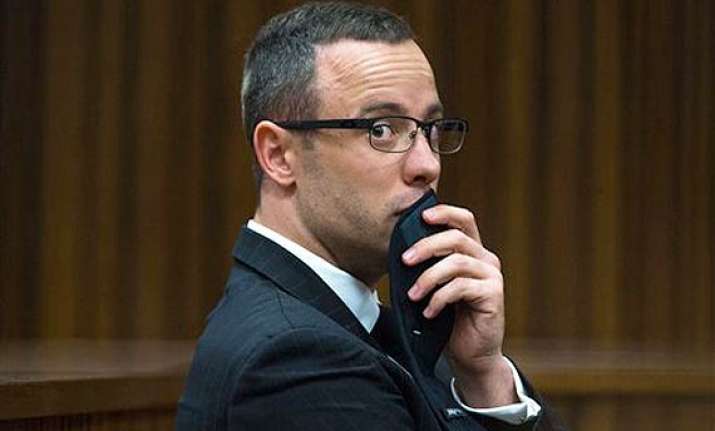 PRETORIA, South Africa : The judge overseeing the murder trial of Oscar Pistorius has ordered the double-amputee athlete to undergo psychiatric tests, meaning that the trial proceedings will be delayed.
The decision Wednesday by Judge Thokozile Masipa followed a request for a psychiatric evaluation by the chief prosecutor, Gerrie Nel.
The prosecutor had said he had no option but to ask for it after an expert witness for the defense testified that Pistorius had an anxiety disorder that may have played a role when he fatally shot his girlfriend, Reeva Steenkamp.   
Masipa did not immediately specify the length of the psychiatric evaluation.   
Pistorius says he killed Steenkamp on Feb. 14, 2013 by mistake, thinking there was an intruder in his home. The prosecution says the Olympic runner killed her after an argument.