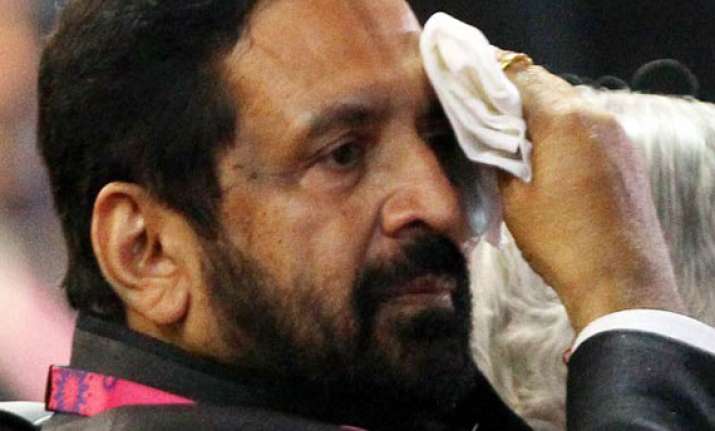 New Delhi: International Olympic Committee today refused to change its stance on barring charge-sheeted persons from contesting Indian Olympic Association elections,saying that entertaining IOA's objections would amount to undermining the Olympic charter.
IOC had sent the revised draft Constitution of the IOA which envisaged barring of corruption-tainted persons from contesting IOA elections. IOA had objected to this provision saying that Indian law would prevail on these matters.
However, IOC stuck to its stand. It also issued a veiled threat of possible action to the IOA, reminding it that it has been under suspension and so should act responsibly to meet the conditions requested by the world body."The IOC has never questioned the principle that till one is convicted one is innocent. However the IOC Code of Ethics clearly states that the Olympic parties (which include theNOCs) must undertake to respect and ensure the respect of the IOC Code of Ethics which says in particular that they must not act in a manner likely to tarnish the reputation of the Olympic Movement.
The IOA (still suspended) must therefore act responsibly and must adopt a clear wording in its revised Constitution," IOC stated in its letter."The wording of the proposed provision which reads 'The Law of the land will prevail in all the affairs concerning Indian Olympic Association' cannot be accepted since this would leave aside and undermine the Olympic Charter and the IOA Constitution," said the letter written by IOC Director
General Christophe De Kepper."
The following (or similar) wording shall therefore be considered: 'The Indian Olympic Association shall be governedin accordance with the IOA Constitution, the Olympic Charter and the Law of the land'. "As per the IOC provision, the constitution would prevent any person charged by a Court in India for any serious criminal/corruption offense (whose situation would therefore tarnish the reputation of the Olympic Movement) from being eligible for election within the IOA," it said.