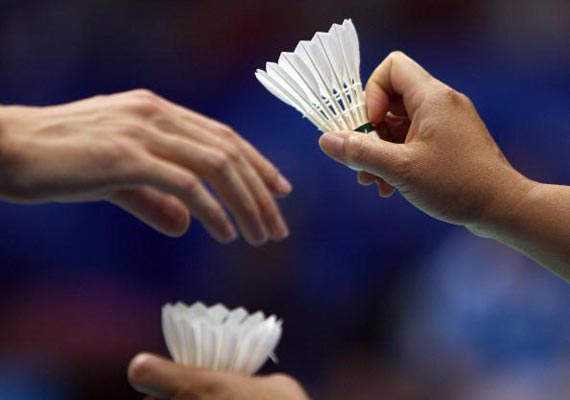 New Delhi, July 26:  Young Indian shuttlers are thrilled with the money they have got from the Indian Badminton League (IBL) players' auction.
Despite the controversies, many of the rising players got good deals at the auction which was held here on Monday.
K. Srikanth, who was bagged by Awadh Warriors for $34,000, said Thursday, "This is unbelievable. I didn't expect it (the bidding price). It felt extremely good to know that the franchisees were competing with each other to bid for me."
The 20-year-old who last month stunned Thai World No.4 Boonsak Ponsana in the Thailand Open Grand Prix final, added, "My parents are very happy that the sport is getting me financial rewards."
Another promising youngster, 18-year-old doubles player K. Maneesha, was picked up by Awadh Warriors for $26,000, six times more than her base price of $4,000.
Maneesha, who won the Maldives International Challenge mixed doubles with K. Nandagopal in June and the 2010 Commonwealth Youth Games, said: "I am a junior player and never expected to get so much money. The credit goes to Saina (Nehwal), (Parupalli) Kashyap, Ashwini (Ponnappa) for taking badminton to a height so that all the youngsters like me are also now reaping the benefits."
Pradnya Gadre, among the top-10 highest buys, feels lucky to be picked up by Hyderabad Hotshots for $46,000. The 22-year-old doubles specialist said, "I am extremely happy to be part of the IBL and Hyderabad Hotshots. It is a great opportunity for the juniors to get to play with international stars. It will be wonderful to be in the same team as as my idol Taufik Hidayat."
B. Sai Praneeth, 20, who stunned former Olympic champion Taufik in the latter's farewell match, was bagged by Delhi Smashers for $40,000. "It's a huge motivation for a player like me. I was expecting around $20,000 but this was surprising," he said.
R.M.V. Gurusaidutt, 2008 Commonwealth Youth Games champion who was picked up by Awadh Warriors for $40,000, said, "It's great to be a part of the league which will help badminton and the players to grow."
Leading doubles player Pranav Jerry Chopra, who was picked up for $36,000 by Mumbai Masters, said: "I was shocked to be picked up for $36,000 by Mumbai Masters. But above all, I'm elated to be in the same team as Lee Chong Wei. It's a huge boost to us ahead of the World Championships."
Commenting on the unprecedented benefits for talented young shuttlers, 32-year-old V. Diju, who became the first Indian mixed doubles pair along with Jwala Gutta to win a Grand Prix title in 2009, said, "The IBL is a great platform and opportunity for all the Indian badminton players to play with international players. Also, it will be a treat to watch Lee Chong Wei in action for all of us."