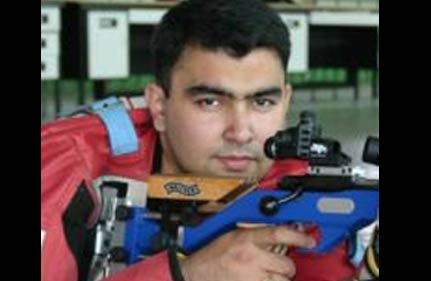 New Delhi, Oct 7:  Indian ace shooter Gagan Narang, who struck a pot of gold at the Commonwealth Games here, said he has stopped thinking about the prestigious Khel Ratna award, a honour that missed him thrice. Narang, who has set his eyes on the 2012 Olympics in London, had earlier this year made his displeasure public after losing out on the award.  
"I have stopped thinking about any more awards. I think I always let my gun do the talking than my mouth. That is what I have been doing all this while. I will stick to that," Narang told PTI in an interview. He was replying to a query on whether he felt that his chances of getting a Khel Ratna was brighter after his current performance.  
Asked why the award was so important to him, the Hyderabad shooter said, "I think it would be a big thing for any athlete who is putting in sweat, blood and tears for the glory of the country. I think athletes have awards as recognition and this is the only form of recognition and motivation that we have."  
The soft spoken Narang added, "And if they are not given at the right point of time, they don't make sense. I have been lucky that I have been performing in the last 3-4 years, not many people do that but I guess it does not really matter anymore." The shooter was however happy with the number of medals that the Indian shooting contingent was getting at the Games.  
Asked if the sport of shooting can give cricket a run for its money, he said, "I guess if we keep winning medals this way and this sport is marketed well, I think we can probably be very close to cricket if not at par with it." Narang is now looking forward to the 2012 London Olympics and hopes India does better than what it did at Beijing.  
 Asked if he had set his eyes on an Olympics gold medal, Narang said, "Well, back in 2008, I was the first to qualify for the Beijing Olympics and now I am also the first person to qualify for 2012.  
"I guess it is two years ahead and you are two years ahead to ask this question. But if hopefully, all goes well, we can definitely have a better performance then Beijing Olympics. Let's hope for the best." PTI