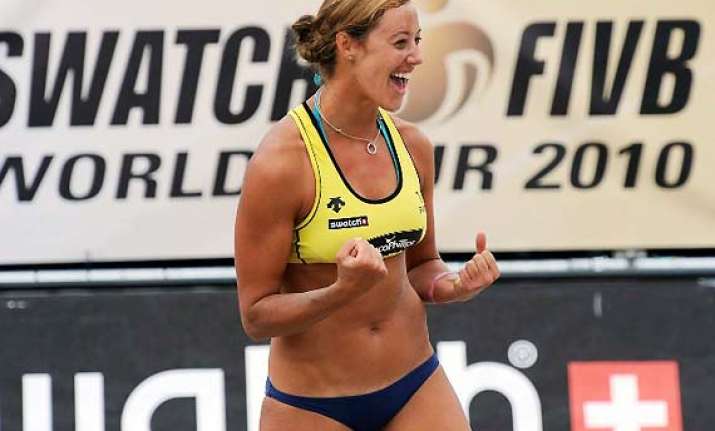 London: Denise Johns, born December 9, 1978, is a professional beach volleyball player. She was born in Luxembourg, grew up in the USA, but competes for Great Britain.
Her family moved from Luxembourg to Ohio when she was 4 years old. She grew up in Copley, Ohio, and started playing volleyball at the age of 10.  
She attended Copley High School, where she excelled at swimming, track and volleyball.
She obtained a bachelor degree in architecture from University of Cincinnati, where she concentrated on rowing rather than volleyball.