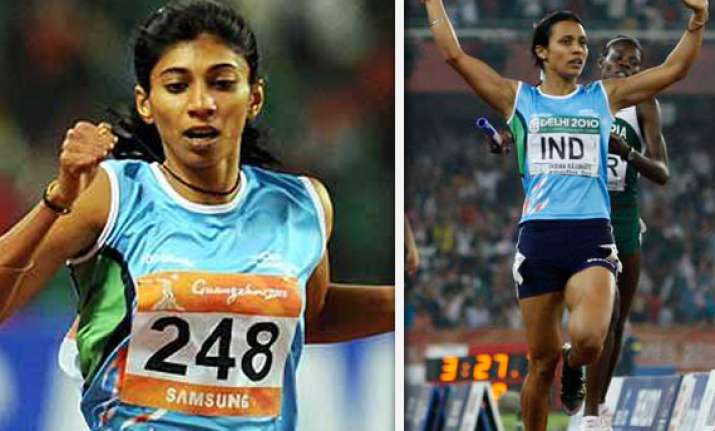 New Delhi, Dec 15: Five Indian athletes were given two-year bans by the country's National Anti Doping Agency on Thursday after testing positive during domestic competitions this year.

"We have banned five athletes as we aim to root out doping altogether from the system," NADA's director-general Rahul Bhatnagar told The Associated Press. "A panel headed by advocate Sudhir Nandrajog announced the verdict after looking into the cases individually."

The five banned athletes are sprinter Hemant Kirulkar, hammer thrower Gaurav Bhardwaj, long distance runner B. Madhusudhan, shot put thrower Budhisatva Banerjee and javelin thrower Megha Pardeshi.

Madhusudhan and Pardeshi both tested positive for the steroid stanozolol, Kirulkar for oxandrolone, Bhardwaj for nandrolone and Banerjee for the stimulant methylhexanamine.

"We've begun dope testing at school and college levels too and will start banning even junior athletes if they are found guilty," Bhatnagar said.

NADA has been playing a proactive role in curbing doping. At the recent Kabaddi World Cup, 53 drug offenders from different countries were uncovered.

The rustic sport of kabaddi, which is popular in South Asia, does not have a world body and is not WADA compliant, but organizers of the tournament in Punjab asked NADA to test participants and subsequently barred the offenders from the tournament.

NADA had also tested Indian kabaddi players during a camp before the World Cup, in which 20 tested positive.

Earlier in the year, India had the embarrassment of seeing three of its high-profile 4x400-meter relay team caught for doping less than a year after they had helped win gold at the Commonwealth Games and Asian Games in 2010.

Ashwini Akkunji, Mandeep Kaur and Sini Jose tested positive for performance-enhancing drugs along with fringe athletes in the event—Jauna Murmu, Tiana Mary and Priyanka Panwar.

A separate NADA disciplinary committee is looking into these cases.