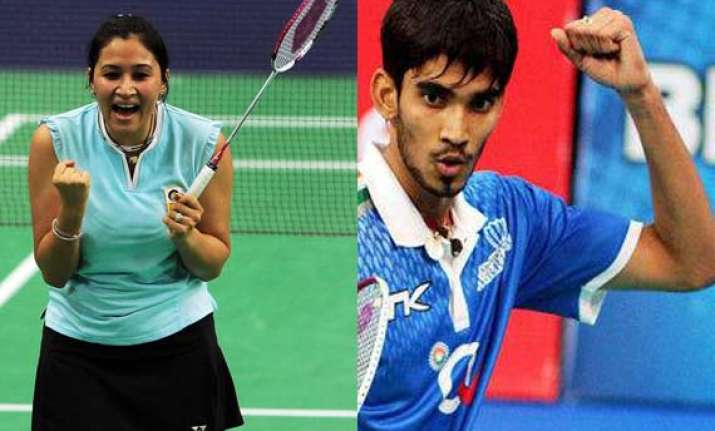 Glasgow: After thrashing Ghana and Uganda with the exact scoreline of 5-0 Thursday, Indian shuttlers whitewashed Kenya in their final Pool B match of the Mixed Team event to top the group at the Commonwealth Games here Friday.
First up, scratch pair of Jwala Gutta and Kidambi Srikanth needed only 18 minutes to beat Mercy Joseph and Patrick Mbogo 21-8, 21-8 in 18 minutes in mixed doubles.
This was followed by singles victories by Parupalli Kashyap (men's) and P.C. Thulasi (women's) to give India an unassailable 3-0 lead in the match.
While Kashyap overcame Victor Munga 21-7, 21-8 in 20 minutes, Thulasi took only 15 minutes to destroy Lavina Martins 21-4, 21-2.
India made sure that they maintained a cleanslate when Joseph Githitu and Mbogo lost to R.M.V. Gurusaidutt and Pranaav Jerry Chopra 5-21, 6-21 in 17 minutes in men's doubles competition and another scratch pair of Jwala and P.V. Sindhu beat Martins and Joseph 21-4, 21-5 in 21 minutes in women's doubles.