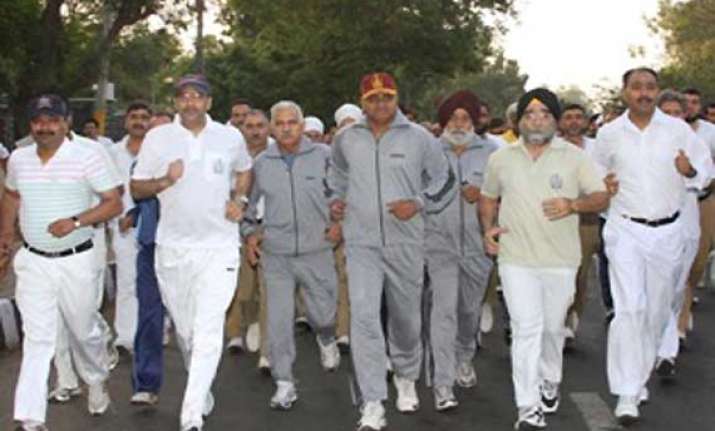 Srinagar: More than 3,000 people including men, women and students participated in the 'Run for Fun' marathon here today.
The marathon was organised by Jammu and Kashmir Police and was flagged off Wednesday morning from the police golf course on the banks of the Dal Lake by Rural Development Minister Ali Muhammad Sagar.
A large number of serving and retired police personnel also participated in the marathon.
Addressing the athletes and other participants at the function, the minister said the state police organised various sports events and the youth have shown much interest in these events.
He said the aim is to promote sports culture and to exploit the potential of the youth in different disciplines.
S.M Sahai, additional director general of police said it was due to the support of various sports organisations including J&K State Sports Council and the Department of Youth Services and Sports that the event could be organised successfully.
Kashmiri youth who once chose to remain away from events organised by the state police have now been participating in events with keen interest.