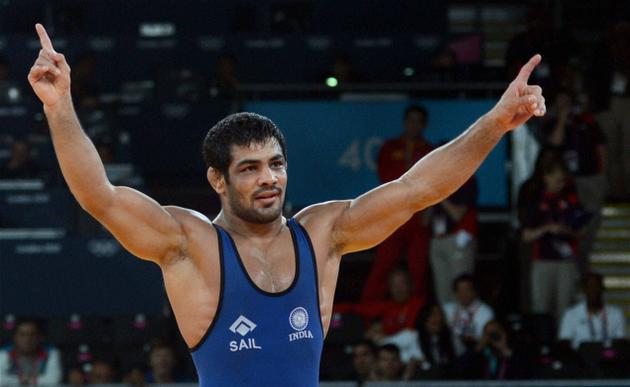 Two-time Olympic medallist Sushil Kumar on Friday qualified for the 2018 Commonwealth Games to be held in Australia by defeating Jitender Kumar in the 74kg weight category during qualification trials.
Sushil, who won the bronze medal in the 2008 Beijing Olympics and clinched a silver in the 2012 London Olympics, was out of action since 2014 Commonwealth Games in Glasgow. 
He made a comeback this year and clinched a gold at the Commonwealth Wrestling Championship.
Out of action since the 2014 Commonwealth Games in Glasgow, few anticipated Sushil's return to the sporting arena, especially given the circumstances that forced him into oblivion.
What started as a mere injury, which deterred him from taking part in the 2015 selection trials for World Championships that also posed as Rio Olympic qualifiers, went on take unexpected turns.
From getting a royal snub from the Wrestling Federation of India and Delhi High Court, which cost him a chance to participate in the Olympics last year, to allegations of spiking drinks of a fellow wrestler who qualified for the Rio Games in his weight division, the country's most decorated Olympian faced it all.