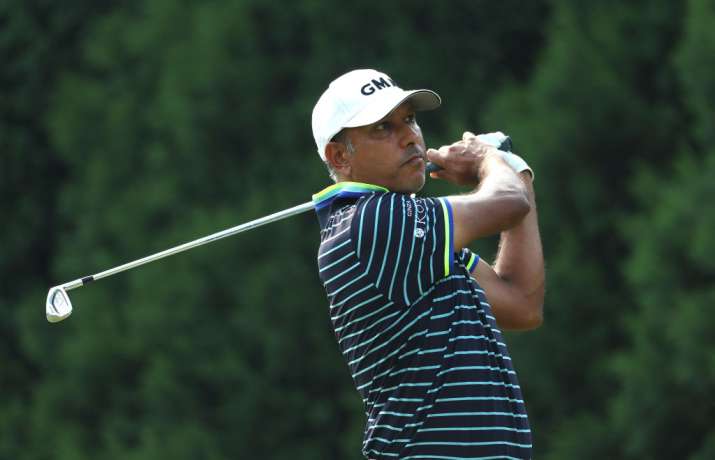 Ace golfer Jeev Milkha Singh Sunday said Indian golf is headed towards a bright future but stressed the need to have public courses readily available to the masses.
"The future of Indian golf is bright. It's great to see these young kids coming up, they have got a good mind, they are strong enough mentally to take on the world and play with best players," Jeev said on the sidelines of Habitat India charity golf tournament, organised to raise funds for widows of farmers in Maharashtra.
"And Shubhakar (Sharma), Anirban (Lahiri), Chirag (Kumar) and Shiv (Kapur) have proven it. I can keep naming players who have done it and in the future we are going to see a lot more (golfers) coming through who are going to make the country proud," he added.
Last year saw six professional wins for the country's golfers. Four of them were on the Asian Tour and two of them co-sanctioned by Europe and another by Japan.
"I feel the performance by the Indian professional golfers is awesome. That's the word I would use. Shiv won three times last year, Gaganjeet (Bhullar) won, Anirban is doing well in PGTI, Shubhankar won two times and he won the Asian Order of Merit and Khalin Joshi won," he stressed.
Jeev, who was the first Indian golfer to win four European titles, is optimistic that an Indian can win a Major this year if all goes right.
"The Indian players have the mindset to win a Major championship. If these guys go out and play a Major championship and if things click, they can win the championship."
Jeev attributed this rise of golfers to the internet, saying it has made all the difference as things are available on a click.
"I think the reason for all this is the awareness about the game. Kids have a lot of knowledge these days through the Internet, they know what all they need to work on, they need to physically work on what muscles, mentally what they need to work on, and that helps them get to the next level.
"Plus they know that the competition is strong so, they need to work on certain places where they are weak, so they can get the best out of themselves," added Jeev.
The golfer also stressed the need to have to have public golf courses.
"But, the only thing, which is lacking is public golf courses and public driving ranges. 
"Tomorrow, somebody wants to start golf, who is keen and interested, he should be given that opportunity. That's when this game is going to go to the masses.
On a personal front, Jeev said he wants to continue playing.
"I want to play, hopefully, for another eight years. 55 tak toh khelenge (I'll play till 55), because I feel if I stay fit, I can continue till 60. Right now, when I am on 50, I will be on the senior Tour and if I stay fit, will continue," Jeev said.