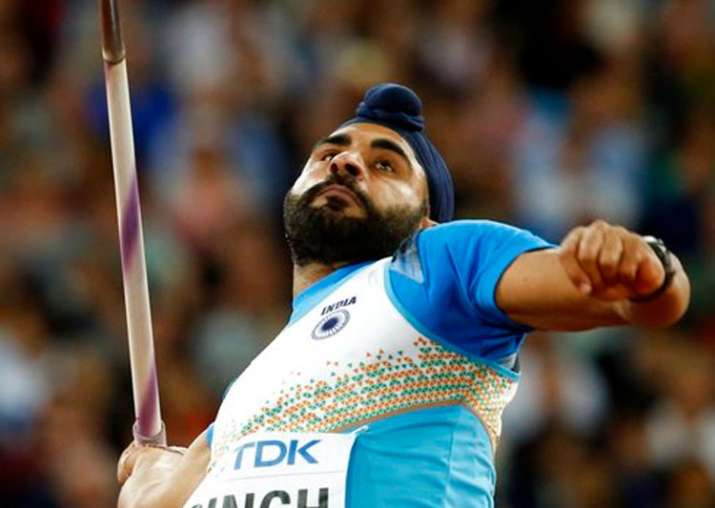 Punjab's Davinder Singh Kang made the entire nation proud when he entered the final of the javelin throw event at the ongoing IAAF World Athletics Championships in London. Kang pipped a more-fancied Neeraj Chopra, becoming the first Indian to qualify for a final in this edition of the mega event. 
No Indian has ever qualified in the men's javelin throw final round in any World Championships and Kang's performance brought some relief for the Indian camp, which has put up a shoddy show at the global event. While Chopra, a junior World Champion was touted as India's biggest hope, it was Kang, who quietly slipped in from nowhere attaining the qualifying mark of 83m with his third and final throw that cleared a distance of 84.22m. 
Chopra's best effort of 82.26m was slightly shorter than the qualifying mark. 
Kang's participation in the World Championships was earlier in doubt after he tested positive for marijuana in June but he was named in the 25-member Indian team as the banned substance was in the specified list of the WADA Code and does not attract automatic suspension. 
'WANTED TO DO WHAT NO INDIAN HAS DONE BEFORE'
"After I came to know that Neeraj did not qualify, I wanted to qualify for the final round. I wanted to do something for the country, I wanted to do something which no Indian has done before. By the grace of God, I did something for the country," Kang said. 
Coming into the championships, Neeraj was the cynosure of all eyes for the Indian contingent as he was considered the best bet for a top class show. His best effort came in his first qualifying throw. 
He fouled his second attempt before clearing only 80.54m in his third and final throw to finish seventh in his group and 15th overall. 
In fact, the 19-year-old World Junior record holder's maiden World Championships ended with just three throws. 
Taking the field after Neeraj in the Group B qualification round, Kang sent the iron spear to a distance of 84.22m in his third and final attempt. He had a 82.22m in his opening throw and then came up with 82.14m in his second. 
The 26-year-old athlete was under pressure to touch the 83m in his final attempt and he was the last man in that round.  All the throwers who clear 83m or at least 12 best performers was set to make it to the final round to be held on August 12. 
But in the end, 13 throwers -- five from Group A and seven from Group B -- crossed the automatic qualification mark and all of them will compete in the final round. Kang's best effort of 84.22m put him in the seventh position among the final round qualifiers. 
It was though not a surprise for Kang to qualify for the final round as he has a personal as well as season's best of 84.57m and so 83m mark was not beyond his reach. 
Kang had heavy strapping on his right shoulder due to an injury he carried into the Championship but is confident of putting up a good show in the finals on Saturday. 
"I have been carrying a right shoulder injury which I sustained in May during the Indian Grand Prix but it is not that a big problem. Our team masseur put these straps today and I am OK. But I had to ask my friend Sri Lankan competitor (Waruna Rankoth Pedige) to help me with some stretching before my third and final throw," Kang said. 
"It (injury) will be all right after a day's rest. I want to give my best in the final round on August 12 and win a medal for the country," Kang said, even though it looked improbable. 
(With PTI inputs)