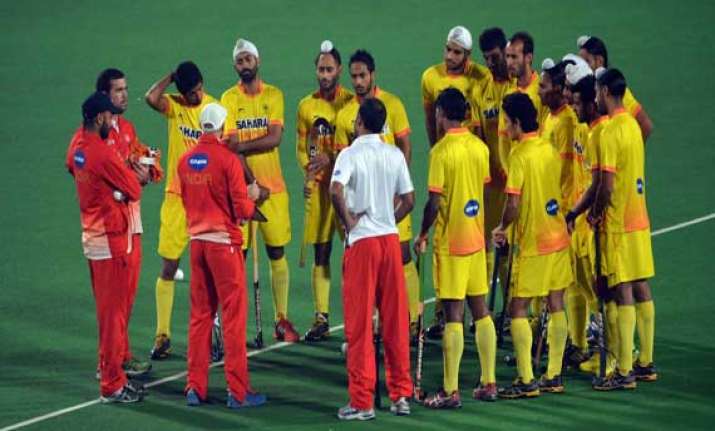 The Hague (Netherlands): Yet to taste its first win in the event, India will be up for another stiff challenge when its fragile defence take on Malaysia's speedy strikers in their penultimate Group A match of the men's hockey World Cup at the Greenfields Stadium, here tomorrow.
It will be a contest between the two bottom-placed teams in Group A, with India having just one point from three outings while Malaysia is yet to open its account.
But going by its past records and achievements, India will start as favourites and will be under tremendous pressure to earn full points from this outing.
India's inability to win a match from the initial three outings has brought the team to a situation where a victory over Malaysia is essential to avoid the blushes of finishing at the bottom of the table.
India's last league fixture is against defending World champions Australia, while Malaysia have the luxury of playing Spain, who have seemed out of depth in this tournament.
India earned their first point from a 1-1 draw against Spain yesterday, which was a disappointment for captain Sardar Singh, who expects his team to overcome the Malaysian challenge.
According to Sardar India played two very good matches against England and Spain, and were unlucky not to have won either of the two games.
India enjoyed territorial advantage against both England and Spain, but could not convert opportunities into goals.
"We're eager to make that up tomorrow and produce our first victory," says Sardar, hoping India's strikers would be able to convert the chances.
"We should have had at least two more points from the game against Spain, but now need to look at the next opponent," he said.
India's chief coach Terry Walsh is disappointed that it has taken his wards three games to earn their first point.
"We've got a point. That's a start, but it has taken us three matches to get there," said Walsh.
"We've created enough chances, but haven't capitalised on them."