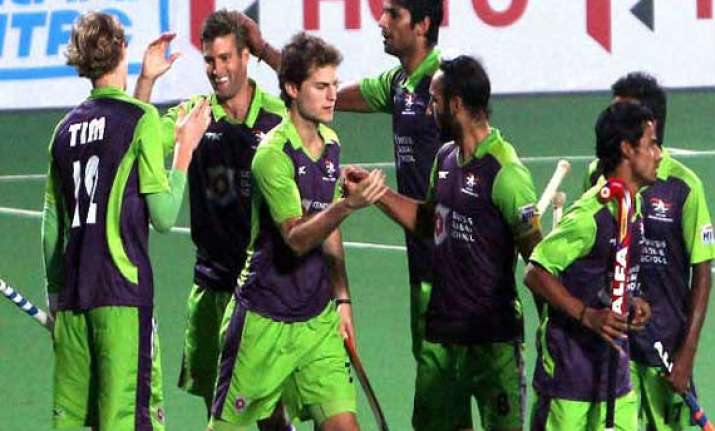 Ranchi: The Delhi Waveriders have emerged as the most consistent side in the two editions of the Hockey India League (HIL). They would be seeking another clinical performance against an error-prone Uttar Pradesh Wizards in the first semifinal here Saturday.
The Waveriders finished second in the league stage and look set to last the distance just like in the inaugural HIL in 2013 when they bowed to a superior Ranchi Rhinos in the final.
A talented forward line-up and tight defence makes the Sardar Singh-led team a potent force. The Waveriders have conceded the minimum number of goals, 16, in the competition and the work load of the forward line has been shared well by New Zealander Simon Child, Akashdeep Singh, Yuvraj Walmiki and veteran Rajpal Singh.
Coach Cedric D'Souza reckoned the semifinal will be tough despite a win and draw against Wizards in the league stage.
"Semifinals are just like a lottery and whichever team plays well will get into the final. We will be fully utilising our strength and try to exploit the weakness of the opponent. It will be a tough match," said D'Souza, whose team will look to pounce on the brittle defence of Wizards, who have leaked 23 goals, the most among all the semifinalists.
Wizards placed third in the points table with four wins from 10 games.