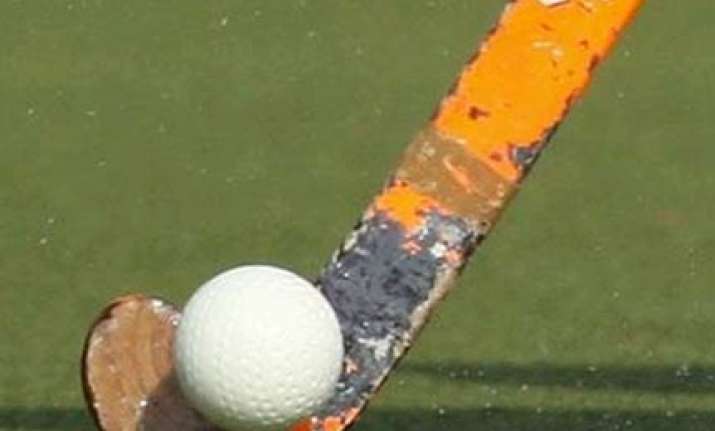 Field hockey teams unhappy with an umpire's ruling can now demand a video referral of the decision, the International Hockey Federation (FIH) said on Monday in New Delhi.
Teams will be allowed one referral per match on the decision of umpires to award, or disallow, goals, penalty corners and penalty strokes. The team captain must request the review as soon as the incident takes place.
If the referral goes in favour of the team asking for it, that team will be allowed one more referral for the rest of the match, the FIH said.
The system will be put on trial at the men's Champions Trophy in Melbourne from November 28, before the FIH takes a decision on introducing it at the next World Cup in New Delhi in February-March.
Match umpires can already consult an off-field colleague watching a video replay if they feel they may have erred in awarding or disallowing a goal.
"The primary purpose of the video umpire is to reduce major errors which may impact upon the result of a match," FIH competitions committee chairman Ken Read said in a statement.
"We will review the results of the trial following the Champions Trophy, with a view to having the best video umpire system in place for the Men's and Women's 2010 World Cups," he said. PTI