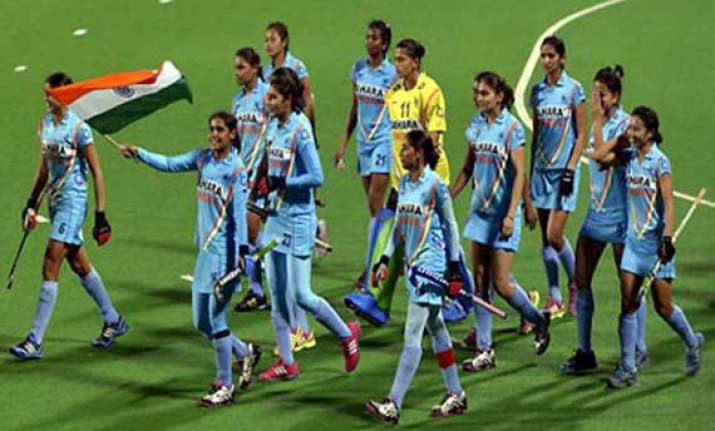 New Delhi: The Indian women's hockey team put on an inspiring show to beat Ireland 2-1 in their second Test match in Dublin.
The win was India's second consecutive one against Ireland in the three-Test series.
India opened the account in the 18th minute when Soundarya Yendala made no mistake in converting a penalty corner and taking a 1-0 lead, Thursday. Two minutes later, Sunita doubled the lead through a field goal as India dominated the first half of the game.
Ireland, however, pulled one back just before the break through Nicola Evans to make it 2-1 at th break.
The second half of the match saw a tougher fight as both the teams concentrated on defence and restricting each other from doing any damage. Both the teams played a sensible and calculated game but failed to penetrate.
The third and the final Test will be played in Dublin Friday. This series is in preparation for the FIH Champions Challenge 1 scheduled to be played in Glasgow from April 27 - May 4.