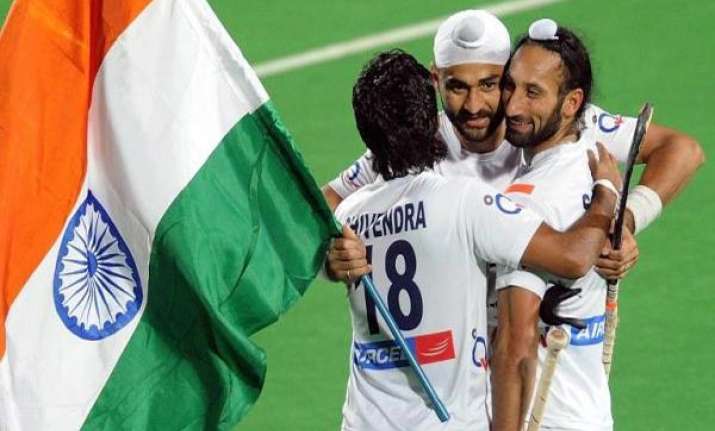 New Delhi, Dec 17:  Indian hockey players Sardar Singh and Sandeep Singh Sunday hailed the prospect of lucrative money with the Hockey Indian League (HIL) and hoped it will be the turning point for the sport in the country.
India captain Sardar, who emerged as the highest paid player in the auction, feels it would inspire the next generation of Indian hockey players. Sardar, who was a marquee player, was brought for a record $78,000 by the Delhi Wave Riders.
"It feels very good. I am enjoying the moment. Hopefully all players will get a good deal. There will a banter among the national team players about who are sold for what," he said, adding that the league was the need of the hour.
"I think the league was much needed. Despite out poor performance in the Olympics, we have proved with our Champions Trophy performance that we can still do well. The kind of money we are seeing now will surely inspire the players to do well," he said.