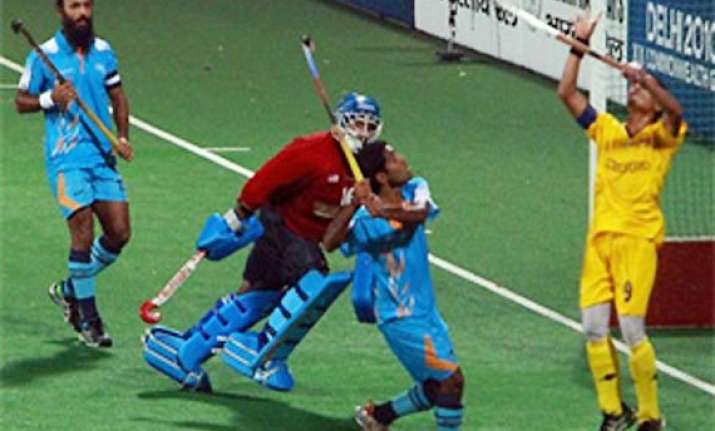 Ipoh, Malaysia: India today defeated Malaysia 2-0 in the semifinal and stormed into the Asia Cup final.
India will meet South Korea in the final. South Korea defeated Pakistan 2-1 in the other semifinal.
India's Raghunath scored the first goal in the 8th minute off a penalty corner.
Leading 1-0 at half time, India sealed Malaysia's fate in the 60th minute, when Mandeep got the ball from a superb attack by Rupinderpal and Ramandeep to score the goal past Malaysian goalkeeper S. Kumar.
Pakistan badly needed victory in order to qualify for World Cup hockey. Pakistan failed to qualify for World Cup for the first time in 42 years.
With Pakistan's defeat, India got a safe passage to the FIH World Cup irrespective of the final result.