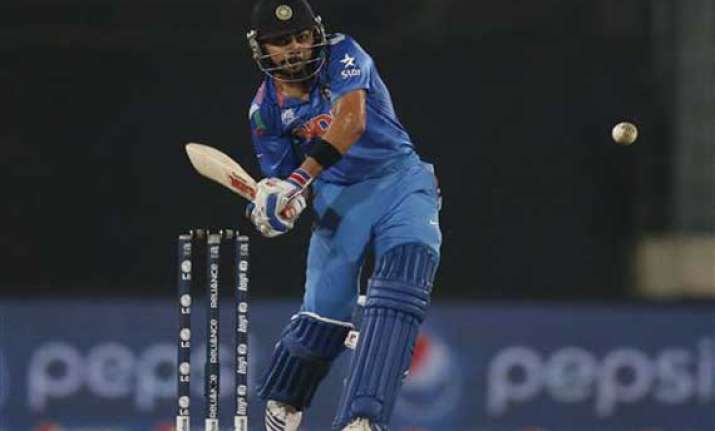 Mirpur: High on confidence after a hat-trick of victories, title favorite India would look to continue their superb form in the ongoing ICC World T20 when they meet a struggling Australian team in their last group league encounter here tomorrow.
India are the first team to have qualified for the semi finals after registering comprehensive wins against Pakistan, West Indies and Bangladesh. Beaming with confidence, India face George Bailey's Australia which has not done justice to their immense potential.     
With back-to-back defeats against Pakistan and West Indies, the Australian team are all but out of the competition with a faint mathematical possibility that has kept them afloat and interested.     
But for that to happen, George Bailey and his team first need to beat India by a comprehensive margin which looks a distant reality considering the current form of the two teams.     
While India's campaign has gone from strength to strength with a solid all-round show in all the matches, Australia have struggled to maintain the momentum during the key stages of the game which is all the more important in a short format like the Twenty20.     
For India, the key has been their spinners, who have done a tremendous job. While left-arm spinner
Ravindra Jadeja
has been a bit on the expensive side despite taking wickets, off-spinner Ravichandran Ashwin and leg-spinner Amit Mishra have been pictures of consistency so far in the tournament.     
Ashwin should be lauded for the manner in which he has bowled in the Powerplay overs often seizing the initiative for his team while Mishra has been fantastic for India at the back end with his clever variations.     
They have been assigned different roles by their captain and both have so far stood tall to the expectations of their leader.     
Ashwin has hardly given any runs to the top-order in the Powerplay overs operating from round the wicket to the right-handers cramping them for room.