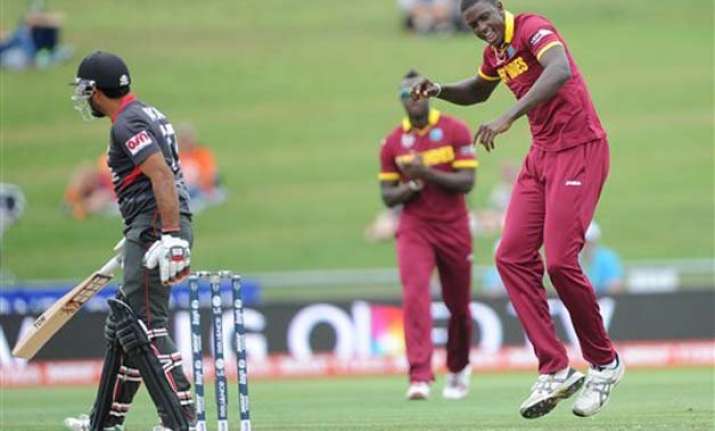 Napier, New Zealand: The West Indies may have let slip a chance to force their way into the Cricket World Cup quarterfinals when they allowed the United Arab Emirates to escape from 26-5 to reach 175 in a crucial Pool B match on Sunday.
Currently fifth in the group, the West Indies needed to win as quickly and emphatically as possible Sunday to lift their chances of reaching the knockout rounds, by improving their net run-rate and by ending the match before an advancing tropical cyclone has a chance to wash out play.
Captain Jason Holder did everything he could to further his team's cause, taking 4-24 to have UAE reeling at 26-5 in the ninth over.
The UAE rallied on half centuries from Nasir Aziz and Amjad Javed.