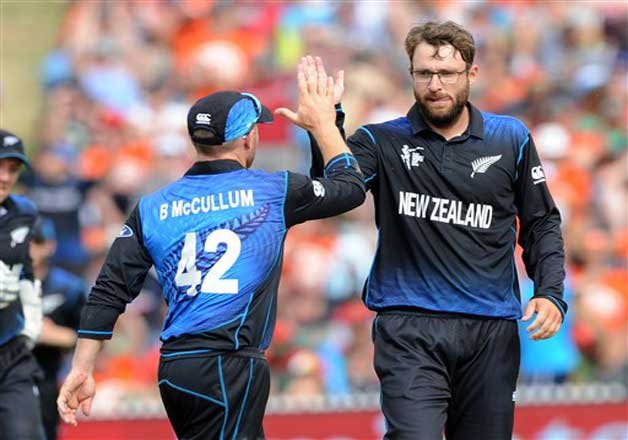 Wellington, New Zealand: Daniel Vettori has classified New Zealand's preparation for its Cricket World Cup quarterfinal against the West Indies on Saturday as casual, yet professional.
Casual in the sense the New Zealand players took their last day off on Wednesday before knuckling down to get ready for the knockout stages; professional in their aim to keep their preparations as consistent as possible to carry them through to the finals.
At 36, Vettori is playing in his fifth World Cup and has been as far as the semifinals before. He knows how much hard work it takes to go further — he just won't say whether he believes this squad has a better chance of doing so now than ever before.
"I think we're just trying to live in that moment and we're feeling good about our team, but you have to look at the other seven teams in the quarterfinal stages, as well," he said. "I don't think anyone's going to make a pre-emptive statement like that because they know how hard it will be to get to that final game."
New Zealand has achieved a substantial turnaround in one-day cricket over the past two years, winning 19 of its last 25 completed internationals. Vettori attributes that to the consistency of its preparations, something the squad has maintained in its two wins over Sri Lanka and Pakistan leading into the World Cup and in its 6-0 record in pool matches here.
"This is a really important week but we don't want to overstate it. We just want to make it as simple as possible, as consistent as what we've been doing it and as casual," he said. "That's probably not the appropriate word, but that's how we've been building up over the last six or seven weeks and it's really worked for us so if we can keep that, that will be a really important thing."
Despite New Zealand's unbeaten record in pool play, Vettori said the players will have to approach every match in the knockout stages knowing it could be their last. For him, it could also be the last of his New Zealand career as he prepares to transition from player to coach.
"I think those things may dawn on me a little bit closer to the time, but hopefully it's just about the team at this stage," he said.
"You've got three knockout games coming up and if you can win all three of those games you've played exceptionally well."