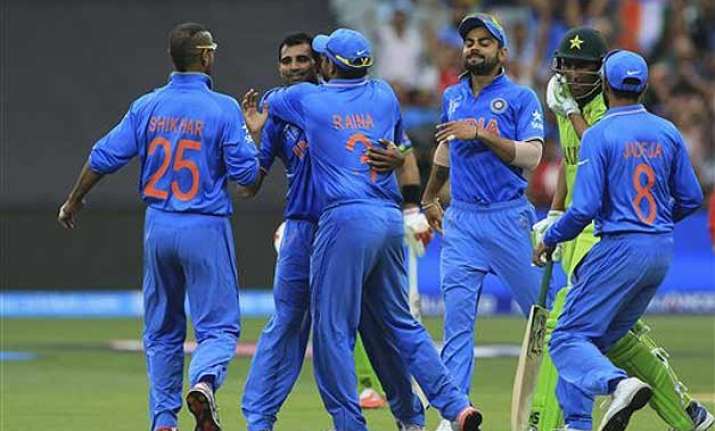 New Delhi: Team India's two emphatic victories at the World Cup 2015 have not only changed the complexion of the players who had tough time before the start of the tournament in Australia but the new found success for Dhoni's boys has also resulted in advertisers  willingness to get associated with  the team in the quadrennial event.
Team India first defeated arch rival Pakistan in the opening encounter and followed it by thrashing South Africa, one of the top contenders to win the tournament. Experts feel that the good show by Indian team has sent a lot of optimism among the advertisers.  
Nandini Das, CEO of the media agency Lode Star UM, told an English daily "Suddenly there is possibility that India will go along way in the tournament. We are getting feelers from brands who now want to invest in the World Cup".
Earlier, the advertisers were not sure about the investment, given the scenario in which Team India was not performing and also the timing of the matches, with some matches beginning too early in the morning.
A spokesperson of Star India said that more and more brands are coming on board after Team India exhibited some superb performance in the beginning of the World Cup.