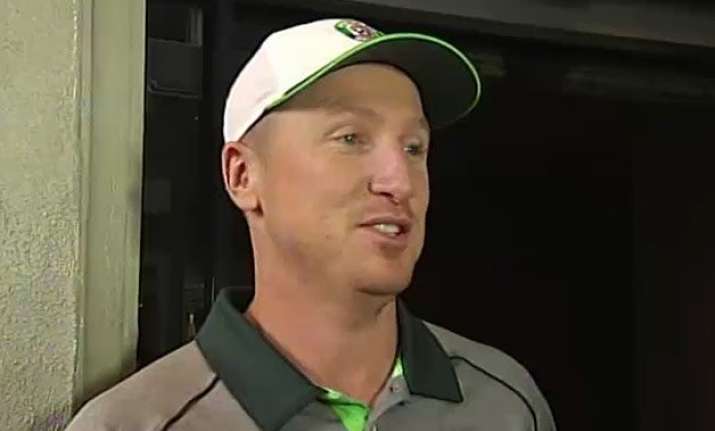 Auckland: Australian wicketkeeper Brad Haddin said much awaited contest with New Zealand will be a chance for Australian team to test themselves against who are playing some top notch quality cricket at the World Cup.
The much anticipated match of the World Cup 2015 is between the co-hosts Australia and New Zealand which is going to be played at Auckland on Februaray 28th. Both the team are grouped toghether in Group A.
New Zealand which is at the top of the table at presentwinning all its three matches so far. Its is closely followed by  Australia at the second position sharing points with Bangladesh after rain ruled out the play on February 21.
Haddin said that "it's an exciting game. It's two host cities (countries) coming together for a World Cup match." The Aussie stumper spoke about New Zealand's skipper Brendon McCullum also who is in fine form at the moment and is helping his team to get good starts at the top of the order.Haddin  said that Mc Cullum is playing  'brave' cricket.
Haddin also showed optimism about the possible return of Michael Clarke who is in the bench following an injury that the Aussie skipper got while he was playing in the first test against India. Haddin said that Michael has 'been ready' to go in the field and is also a "seasoned campaigner" and he will not find any difficulty in playing and leading Australia in the World Cup.