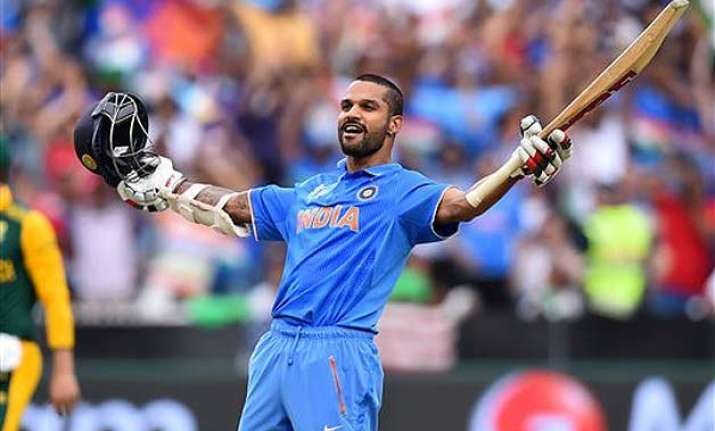 Melbourne: Praising sky high the efforts of Shikhar Dhawan who was instrumental in Team India's unbelievable win over South Africa Sunday in the world cup, captain MS Dhoni said he spent lot of time in the nets that finally paid off.
Indian opener Dhawan hit a superb hundred against an attack considered the best to help India post 300+ that South African batsmen found too big to chase and were bundled out for….
Addressing the media after the game Dhoni said, "I think he batted really well. The reason was, if you see him, he was putting in effort in the net sessions and, as I said, a lot of times people talk about form, but form is somebody that nobody sees."
Dhoni said what helped Dhawan was the last match against Pakistan where he spent considerable  time  at the crease. It's just a matter of 15, 20 minutes, and maybe it was something that he spent in the last game, that 20 minutes of initial batting that really helped him.
"It's important if you get a hundred and if you are able to score 130 or 140 runs you will always see the team getting those extra 20 or 25 runs," said Dhoni.