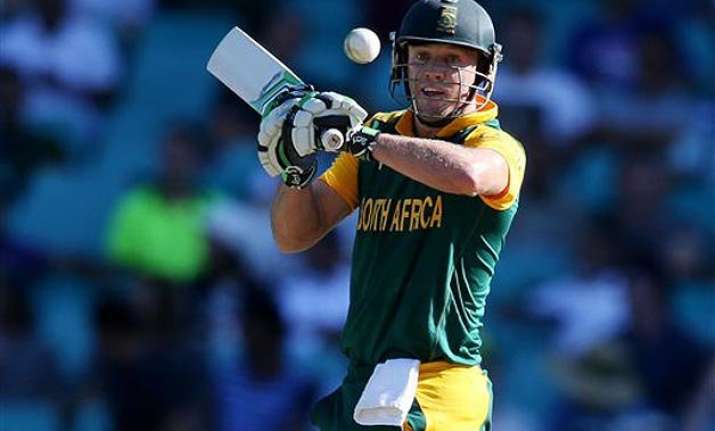 New Delhi: An unbelievable, unbeaten 162 from just 66 deliveries by captain AB de Villiers powered South Africa to a 257-run win, now the joint biggest victory in World Cups, against the West Indies has seen both former and present cricketers praising the astonishing batting of the South African skipper..
De Villiers also scored the second fastest hundred in World Cup history, that too with a six, in 52 balls and the fastest 150, coming in 64 balls. The fastest World Cup century was scored by Ireland's Kevin O'Brien against England off 50 balls in 2011.
Here are some of the reactions which applauded  the heroics of AB on twitter :
Aussie Speed Ster: Mitchell Starc

Saqlain Mushtaq : Ex- Pakistani Off Spinner.

Kevin Pietersen:  Ex-England Batsman

Michael Vaughan: Ex- England Batsman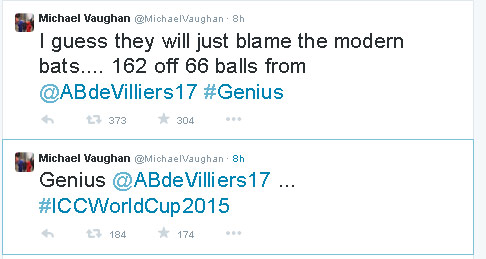 Glenn Maxwell: Aussie Batsman

David Warner: Australian Batsman

Shaun Pollock: Ex South African pace Bowler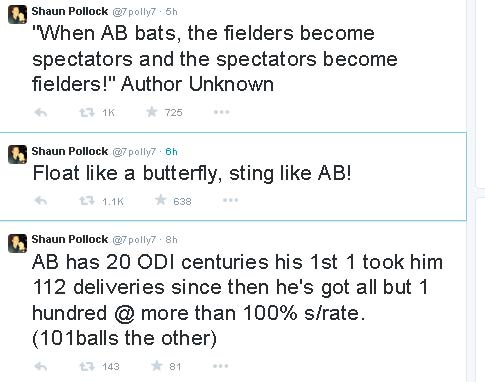 Anil Kumble: Ex India's Leg Spinner